Types of Work Platforms (Mezzanines) a Warehouse Might Need
07/05/2022
There are several types of warehouse work platforms or warehouse mezzanines that a business might need to function correctly. The primary consideration behind which one you should choose depends on what you are looking to store.
The difference ranges from the material used for your platform and the general layout you can expect. This article will review these different platforms to help you make an informed decision about the one you may need.
Types of Warehouse Work Platforms
Out of all the different warehouse work platforms, the loading dock mezzanine is the most common type of work platform. This type of mezzanine is typically used to store materials and equipment that must be loaded onto trucks or other vehicles.
Other types of work platforms include:
Storage mezzanines
Office mezzanines
Production mezzanines
Each type of work platform has its purpose and benefits.
Loading Dock Mezzanines
Loading dock mezzanines are known for their distinct design; i.e., they have a loading dock on one side and a ramp or stairs on the other side. This allows workers to load materials onto the mezzanine and the vehicles quickly.
Storage Warehouse Work Platforms
Storage mezzanines are another common type of work platform found in warehouses. These mezzanines are used to store materials and equipment that are not being used regularly. Storage mezzanines typically have shelving or racks to store the materials and equipment.
In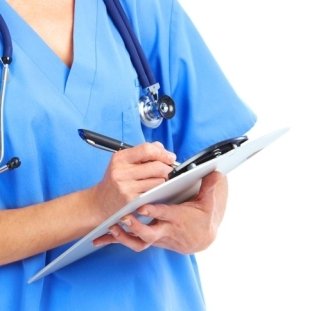 Medici Generici servizio di assistenza medica a domicilio Roma
Il nostro team fornisce un servizio di assistenza sanitaria domiciliare, garantendo professionalità e comfort per i pazienti a Roma.
many cases, these warehouse work platforms also include a refrigeration unit to help businesses with their cold storage needs.
Office Mezzanines
Office mezzanines are another type of work platform found in warehouses. These mezzanines are used to provide office space for warehouse employees. Office mezzanines typically have walls and doors to create separate office spaces.
It is important to note that office mezzanines are usually limited to a single floor with only a handful of office spaces. The idea is to give administration managers a place to store essential documents and oversee operations. These work platforms may also have storage capacity integrated into them.
Production Warehouse Work Platforms
Production mezzanines are the last type of work platform found in warehouses on our list. These mezzanines are used to store materials and equipment that are used regularly. Production mezzanines typically have a production line on them. This production line produces products that are then stored on the mezzanine.
While there are several distinct types of warehouse work platforms, with the help of an expert industrial products company, you can easily integrate more than one type on a single floor. If you are looking for a reliable way to increase the capacity of your warehouse, give us a call! We would love to help you find the best floor for your needs.